GAMES ARE DEAD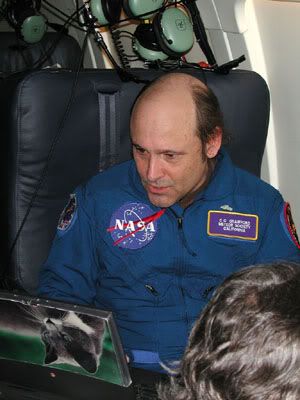 A entrevista dada ao GamaSutra por Chris Crawford, uma das vozes mais respeitadas do universo dos videojogos e fundador da Game Developers Conference (GDC), está a causar polémica. Na base da controvérsia está a declaração "videogames are dead", inserida num contexto maior de crítica e pessimismo.
Aqui fica um exemplo das apreciações de Crawford.
"I haven't even seen any new ideas pop up. The industry is so completely inbred that the people working in it aren't even capable of coming up with new ideas anymore. I was appalled, for example, at the recent GDC. I looked over the games at the Independent Games Festival and they all looked completely derivative to me. Just copies of the same ideas being recycled. I didn't see anything I'd call innovative, and this was from people not even interested in doing anything…in making money. It was just straight amateurs trying to be innovative and even they couldn't be innovative."
Para Crawford, a solução está onde menos esperaria quem com ele concorda: em Hollywood.
"My advice to the gaming industry would be to sincerely copy Hollywood more closely. The gaming industry really does operate on a model very similar to Hollywood with one huge exception, and that is that they have no system for harvesting new concepts. Hollywood knows that it needs new ideas. The games industry doesn't know. Hollywood goes out of its way to provide itself with a seed stock of new talent and ideas, the games industry doesn't. Hollywood spends an enormous amount of money supporting colleges and universities, and training programs at those settings. The games industry does not. Hollywood has a system for honoring weird ideas that aren't necessarily commercial. The games industry really doesn't. That is, Hollywood actually backs these things up with real money."
O resto da entrevista, obrigatória,
aqui
.
Chris Crawford foi um dos
game designers
da Atari quando ela ainda representava a principal força criativa do
medium
emergente que os videojogos então eram (1979). É autor de uma das obras mais referenciadas sobre jogos electrónicos, "The Art of Computer Game Design", que está disponível gratuitamente no site pessoal de Crawford,
aqui
.
O seu currículo como criador não é muito prolífico, mas ainda assim criou o magnífico
Balance Of Power
, um dos meus favoritos dos 80s.
Actualmente está a desenvolver obra na área do storytelling interactivo. O ÚltimoNível já aqui tinha dado conta do seu projecto
Storytronics
.
Uma boa notícia para quem conhece o trabalho de Chris Crawford e gostaria de lhe explicar por A+B porque anui ou desaprova os seus pontos de vista: o homem vai estar em Portalegre, entre 29 a 30 de Setembro, como orador convidado do
Games 2006
, evento sobre videojogos realizado pela APROJE.
GAMASUTRA
|
CHRIS CRAWFORD
|
THE ART OF COMPUTER GAME DESIGN